Solana Highlands Modernization Project
Construction is underway at Solana Highlands. Packing and moving of all materials and furniture is complete and new flooring is being installed. Demolition of the administration and the new child nutrition services kitchen began the week of 6/19/2017. We expect the delivery of various supplies in the next few weeks (e.g. heating and air conditioning units, appliances, roofing materials, etc.).
The Administrative office, temporarily located in Room 12 is closed for the summer. Office staff return to Room 12 Monday, August 7th. If you have questions regarding registration, please contact the District Office at 858-794-7100.
If you have questions regarding the Solana Highlands Modernization project - please call 858-794-3699 or email facilities@sbsd.k12.ca.us
The timeline for modernization of the Solana Highlands campus is as follows.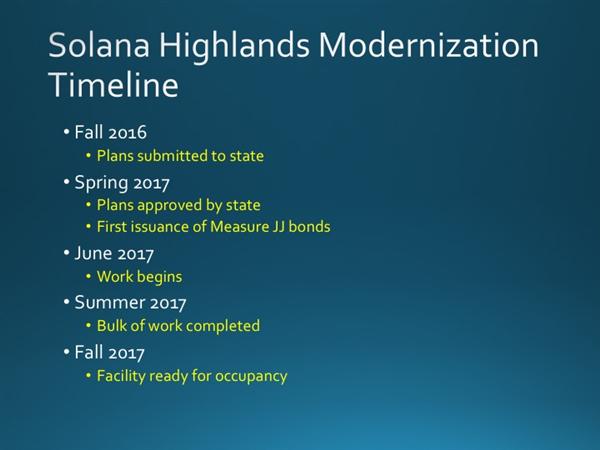 This aerial photo shows the existing campus.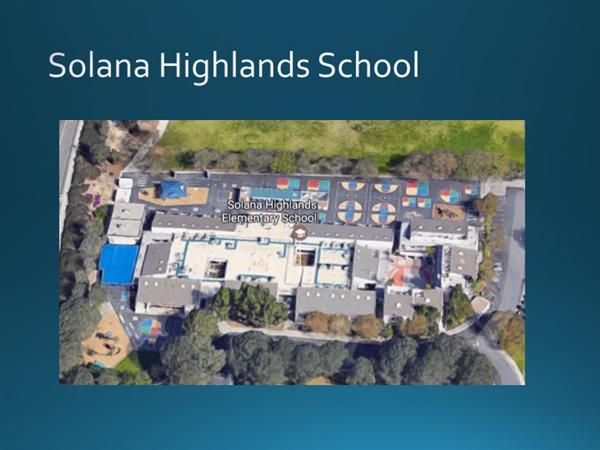 This graphic shows the areas of the new campus that will be remodeled.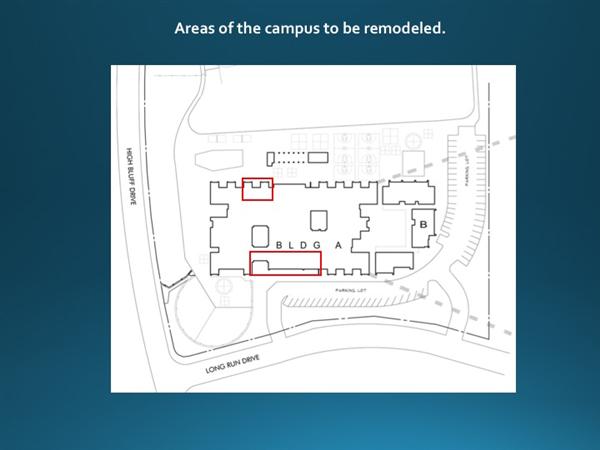 Here is the detail of the areas to be remodeled.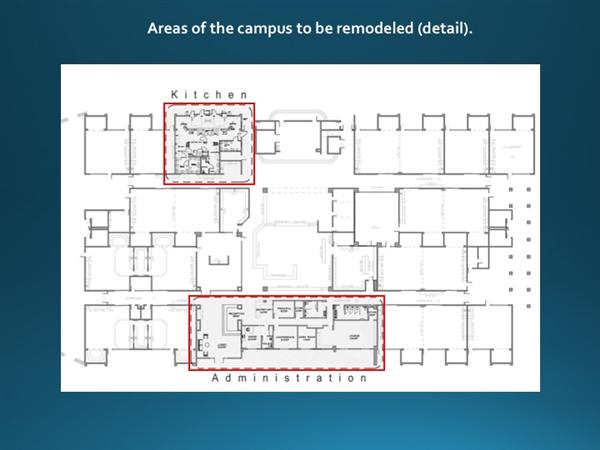 Here are the changes planned for the entry and office area.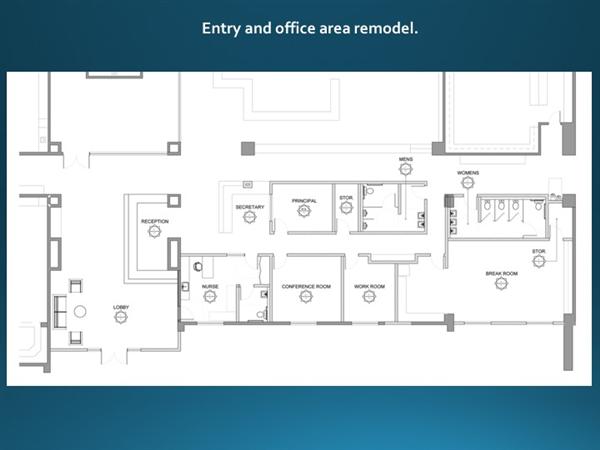 These images show how the front of the campus will change.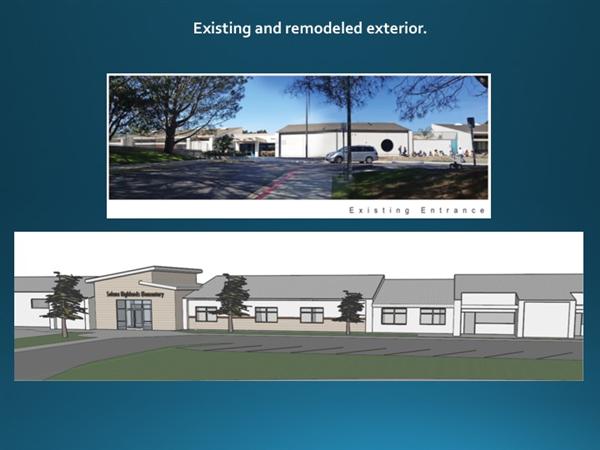 The kitchen will be remodeled and expanded.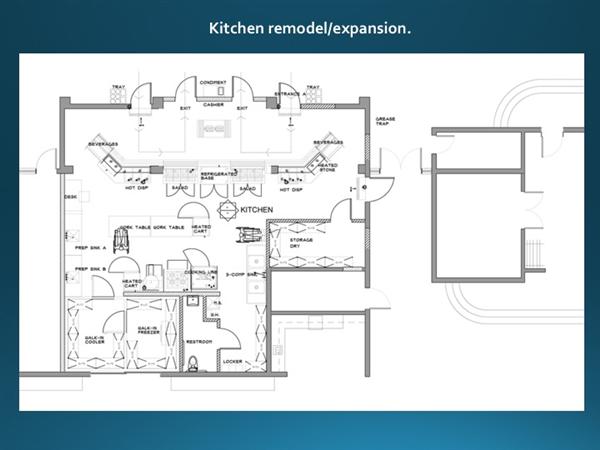 In addition to the remodeled areas, there will be upgrades to the entire campus.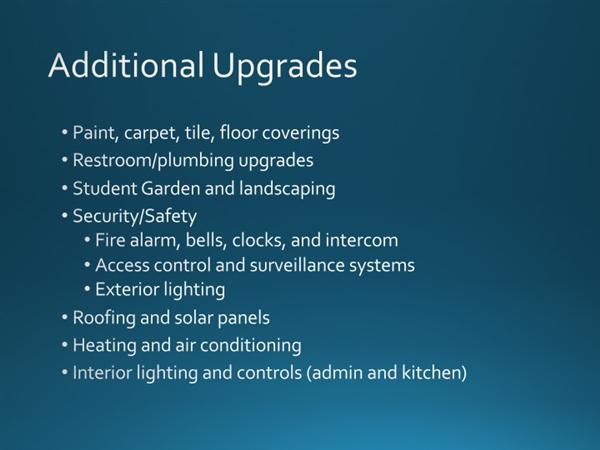 Solana Highlands also has a new garden which will be completed in Spring 2017.