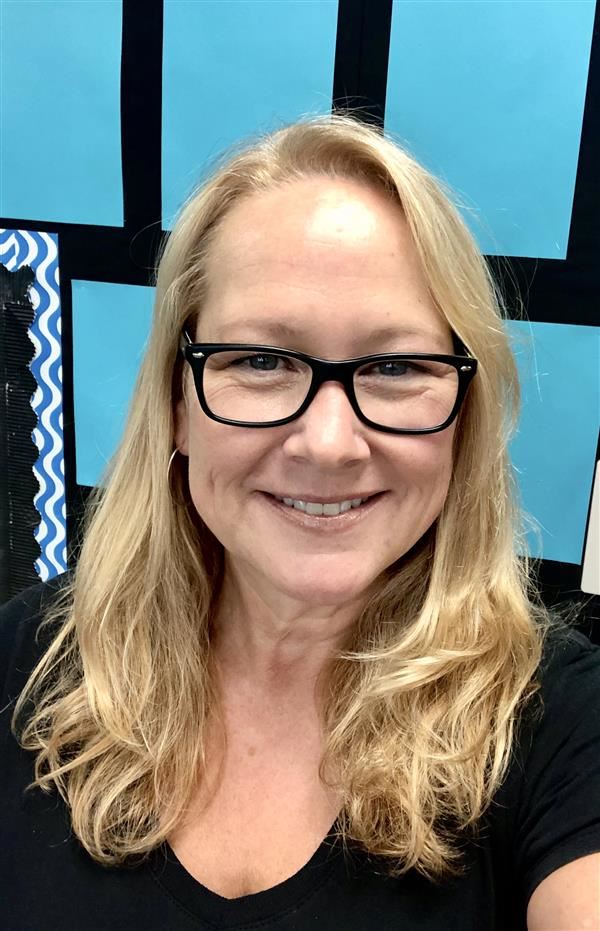 Phone:
Email:
Degrees and Certifications:
BA from CSU, Northridge 1991 MA from CSU, Long Beach 1999 Multiple Subject Teaching Credential from CSU, Hayward (currently South Bay) 2001 Master Teacher Certification 2020 Currently Attending LIFT Academy through SBSD Studying Restorative Practices and PBIS (Positive Behavioral Interventions and Supports)
Ms.

Walker

Hi! I am a native Californian and have moved around our state a little bit. I spent my younger years growing up and attending school in Northridge. I moved to Long Beach in 1993 and lived there for six years working in marketing until I decided to become a teacher. While living in Long Beach, I completed a Master's Degree in Communication Studies, with a focus on teachers' use of affect and the positive effects on students and the learning environment. During this time, I taught Communication Studies courses at CSU, Long Beach at night, and by day, I taught kindergarten in the Long Beach Unified School District. In 1999, our next adventure took us to San Francisco, where I lived and taught kindergarten and second grade in the San Ramon Valley School District for another six years. In 2005, we decided to move to San Diego. I began working in the Solana Beach School District as a substitute teacher, worked part time at Carmel Creek leveling a reading program for K-4, and was fortunate enough to finish the year working as an Administrative Assistant in Instructional Services for our district. We currently live in Encinitas and have four amazing, adult children. We also have two of the cutest dogs ever, Hinson and Achilles. Over the years, I have taught 6 years in kindergarten, 3 years in second, 7 years in first and 9 years in 3rd grade. Wow, time flies when you're having fun! I can't believe I am starting my 27th year of teaching and I am SO THRILLED to be back in second grade!

My passion has always been to teach in a child-centered district where we focus on each child as an individual learner and to determine their respective learning needs. This is exactly the philosophy that Solana Beach School District and I value most. I absolutely love Carmel Creek and our community. After working in three districts in different areas of our state, I can honestly say that Carmel Creek is one of THE BEST schools I have had the pleasure of calling my home away from home. Working together as a school and a community will help our children learn and thrive and to love coming to school every day!

At Carmel Creek we believe...


All students have the right to learn. All teachers have the right to teach.

Therefore, all students will...
1. Be respectful.
2. Make good choices.

3. Be a problem solver.
I BELIEVE...
All students get what they need to have the best learning environment that will
encourage them to succeed as an individual. I expect my students to always try their

PERSONAL BEST

! Keep striving, trying, and you will get where

YOU

need to be in your own time. You just might not be there

YET

, but there is always another day to keep trying. Be

HAPPY

with yourself and CELEBRATE your own accomplishments

EVERY DAY

!