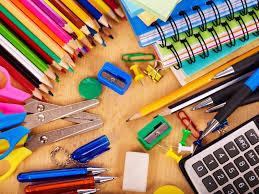 We love donations in 208!
Disinfectant wipes (Purell brand only)
No. 2 Pencils
Pink Erasers
Kleenex
BOOKS, BOOKS and more BOOKS! (See the "Recommended Reads" page for suggestions!)
White lined paper
White printer paper
Black ballpoint pens (for publishing)
Red ballpoint pens (for editing)
College-ruled composition notebooks
Water bottles
Hand sanitizer

Your child is provided a free public school education, therefore all materials and supplies for your child's learning in the classroom are supplied by the school district. We understand that parents often want to supplement those materials. If parents choose to provide optional items for their students, below is a list of suggested supplies.