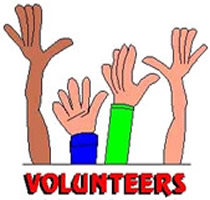 Parent volunteers are a vital part of our school culture and Kindergarten program!

I love to have all kinds of volunteers in our classrooms. Daily academics rotations, weekly discovery lab classes, prepping of materials, and special events provide different opportunities for you to volunteer. If you are interested in specializing your efforts based on your area of expertise, I'd love talk. I can put anyone to work, and we need your help!

You will need to provide the office a copy of a cleared TB test,

sign a statement

, and

attend a volunteer meeting

before you can join us in the classroom. Please be sure to sign in at the office and get a volunteer sticker every time you come in. I look forward to working with you!