Announcements
Our end of the year party will be on June 1st

Looking forward to a happy and healthy new year!

**Spring 2021-2022 REGISTRATION NOW OPEN**

All families who will be using CDC in the upcoming school year will need to register online.

Due to State Guidlines space is limited!

To register for the upcoming 2021-2022 school year, go to www.solanabeachcdc.com or HERE and click on the "Before & After School" link.

Spring 2022 Enrichment Classes are open for registration!!

Click HERE to view the schedule of Spring classes that are available!
Rancho Santa Fe, CA 92067

CDC Hours

School Dismissal-6:00 p.m.

Head Teacher
Outside Snack & Activities
Thank you

Posted by

Octavia Burrell

on

5/23/2022

Last weeks Rollercoaster Activity

Posted by

Octavia Burrell

on

4/27/2022

Spring

Posted by

Octavia Burrell

on

4/12/2022

Happy St. Patty's Day

Posted by

Octavia Burrell

on

3/17/2022

Monday Funday

Posted by

Octavia Burrell

on

3/14/2022

Last week before Presidents week

Posted by

Octavia Burrell

on

2/14/2022

Activities

Posted by

Octavia Burrell

on

2/4/2022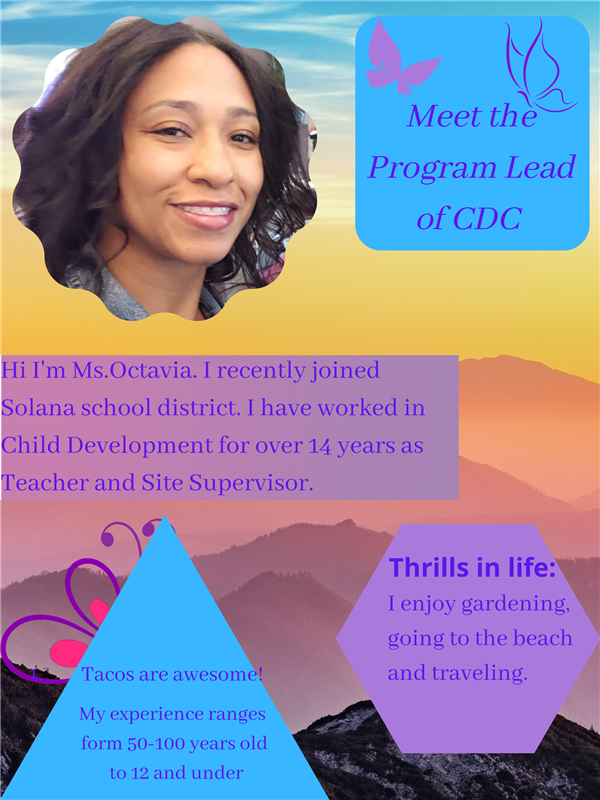 Phone: 858-784-4777
Email:
Degrees and Certifications: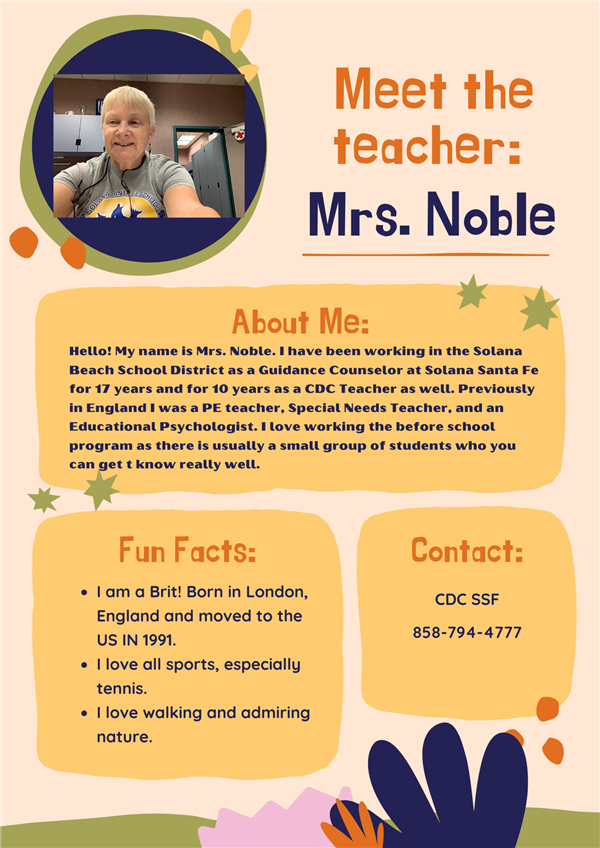 Phone:
Email:
Degrees and Certifications: