Announcements
**2023-24 CDC REGISTRATION NOW OPEN**

All families who will be using CDC in the upcoming school year will need to register online.

To register for the upcoming 2023-24 school year, go to www.solanabeachcdc.com or HERE and click on the "Before & After School" link.

FALL 2023 Enrichment Classes are open for registration!!

Click HERE to view the schedule of Fall classes that are available!
6570 El Apajo

Room 7

Rancho Santa Fe, CA 92067

(858) 794-4777

CDC Hours

7:00-8:45 a.m.

School Dismissal-6:00 p.m.

PROGRAM LEADER

JOHN DEMPSEY

AM TEACHER

LYDIA NOBLE

COREY FELTER

PM TEACHER

URSULA BERTRAND
Outside Snack & Activities
Phone:
Email:
Degrees and Certifications: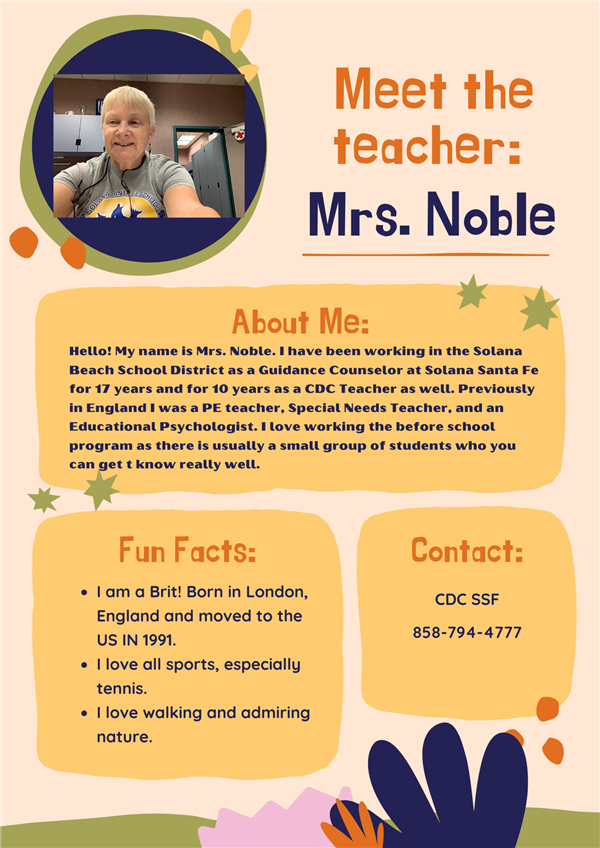 Phone:
Email:
Degrees and Certifications: