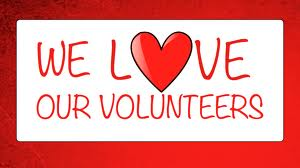 Solana Highlands Elementary school loves their volunteers. Listed are many different specific ways to get involved and that are suitable to a variety of skills and availability:
PTA Volunteering
Hello and welcome, we have a job for you! From executive position to stapling, just swing by the PTA office or
email
PTA president Gaylin Lazarus.
Thank you.
1. Sign up with
Solana Highlands Foundation Co-Site Presidents
Stella Sung and Suzanne Miller to serve at various opportunities throughout the school year.
1. Sign up with your teacher to serve as room parent, classroom volunteer, prep work volunteer or Friday folder volunteer.
2. Sign up with your teacher to serve as a backup volunteer to help (volunteering wise) underserved classrooms of the same grade level. (Not all teachers participate in volunteer sharing.)
3. Sign up with your room parent for special classroom events.
Lunchtime Volunteering
1. Sign up with Carmen Laughlin to serve as 'running club volunteer' once a week on running club days at one or more lunch recess shifts weekly-, biweekly- and floater volunteers are welcome.
2. Sign up with Janine Marshall to serve as 'playground pals' volunteer at one or more recess shifts; weekly volunteers are preferred.
3. Sign up with Natalie Taylor to serve as a "workroom volunteer' directly supporting our teachers in preparing for their classroom activities.
4. Sign up with Hollis Lefkowitz to assist with playground supervision.
Library Volunteering
1. Sign up with Hollis Lefkowitz or your teacher to serve as library volunteer.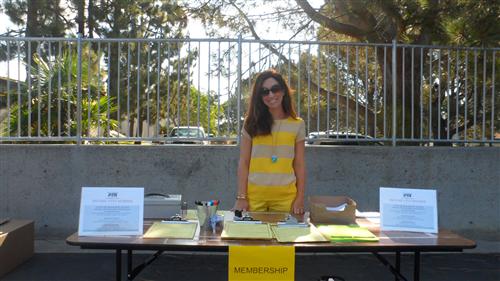 Frequency
Volunteering can be weekly or once in a while depending on needs and availability. The most important factor is to bring enthusiasm for the job and to be a reliable presence once have signed up. Understandably life gets in the way of volunteering at times, please inform of your absence so adjustments can be made.
2. Each volunteer working with children must have the report of a negative TB test or X-ray on file in the health office. The results are good for 4 years.
Low cost tests are also provided at Solana Beach Presbyterian Church, 120 Stevens Ave. every second Tuesday 1-5pm, no appointment necessary. Confirm up to date information by calling the North Coastal Regional Public Health Center
(760) 967 4401
3.
Please always set up your volunteering with the classroom teacher or related volunteer coordinator in advance. This important step will allow you to be most supportive and will avoid any unnecessary disruptions.