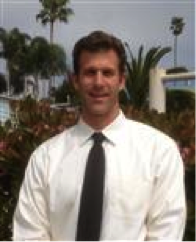 Dear Parents,
You don't need to give a Valentine to your children to let them know that you love them. To build your child's self-esteem, make sure your children hear these five messages regularly:
You are loved

. A parent's love is the foundation of a child's self-esteem. Children who know they are loved – no matter what they do – will come to believe in their own self-worth and abilities.

You are secure. Children want their parents to set rules and limits. They want their parents to supervise their behavior – even when they don't act that way! In a world that is very scary to children at times, the structure you set will help them feel secure and confident.
You are you. All children are different –even within the same family structure! Learning about children's unique talents and interests helps them build confidence and therefore self-esteem. For example, if your child expresses concern about the environment, you might involve the whole family in recycling. If your child loves music, find ways to develop their interest and talent. If your child struggles with math or writing, ask their teacher for ways to help but also accept that it is very typical to have strengths in some school subjects and not in others. Accept kids for who they are – with strengths and weaknesses.
You matter. You make a difference in this family. Your ideas and concerns matter to us. We want you to wear a seatbelt in the car and a helmet when you ride your bike because we care what happens to you. Children sometimes resist the rules but when we explain our expectations and set limitations, they know that they matter to us.
You are growing up. As children grow older, they need more responsibility. Even preschool kids can have chores and responsibilities at home that contribute to the family effort. When they are responsible and following through on small things at home and at school, then they can "earn" more freedom. You will want to adjust some rules when children are able to handle more freedom, and a good way to start is by offering choices - you as the parent set up two or three options that are appropriate and then the child gets to decide.
February is the month for love, friendship, good will, and inclusion. Talk to your children about what is important to you and listen to what your child feels is important. Happy Valentine's Day!
Also, I hope that all of you have a very special Presidents' Week and all of you "Sharpen the Saw" with your families by doing the things that you love.
Sincerely,
P.S.

Be sure to download the newsletter below (Hawk Highlights)

to see more information each week about all the exciting things that are happening at Solana Ranch.
---
Think Win-Win Quote of the Week:
"Win-win is a belief in the Third Alternative. It's not your way or my way; it's a better way, a higher way."
---