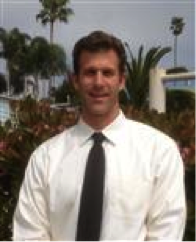 May 24, 2017
While we still have several more weeks of great learning during this school year, it's around this time of year when some families start thinking about student placement next school year. The placement of students each year is a task that our staff takes very seriously. I'd like to share with you the process and criteria that we use at Solana Ranch when we are making class placements for the next school year. It is a lengthy and collaborative effort where both a student's academic and social needs are carefully considered. Classroom teachers, specialists and the principal work together to create balanced classes in regards to gender, academic needs, social considerations and learning styles. We believe that it is essential to create well-balanced classes to optimize learning for all of our students.
Our process is supported by Board Policy 6152 and considers the following:
Teacher Knowledge of Students

After working together for a full school year (over 1,000 hours), teachers have in-depth knowledge of students' learning styles, academic strengths and needs, personalities, friendships, and social interactions; including possible difficulties. All of this information is taken into consideration when making placements.

Peers

Fostering social emotional development and leadership is of great importance for our students. We know that students are often nervous about starting a new year in a new class, so we try our best to have at least one or two familiar faces in each child's class. However, we also know that it may sometimes be a disadvantage to have too many friends or even a "best" friend together for another year. This may discourage making new friends or broadening a child's social circle and skills.

Balancing Classes

It is important that each class within each grade level is similarly composed. We strive to balance boys, girls, academic abilities, health concerns, behavior issues, languages spoken, and students with special needs.

Combination Classes

Combination classes are created to meet class size and staffing requirements. For example, when three kindergarten classes are full, we need to have a fourth class, but when we do not have enough students to fill a class, AND we do not have enough first grade students to fill a class, the kindergarten and first grade students may be grouped together in a K/1 combination class.

The information above about Balancing Classes does not hold true when we create a combination class. Typically, all students in a combination class meet or exceed grade level expectations in terms of academic success, social emotional skill development and behavior. This is true for both the students in the "upper" grade and in the "lower" grade in a combined class. Not every student fits this profile so we thoughtfully hand select each student to be in a combination class.
If you wish, you may submit a letter from May 24th - June 6th to the Front Office describing a particular learning style that works best for your child. This letter will be considered when making class placements. Because of the many variables that go into the careful consideration of the make-up of each class, there are no parent requests for a specific teacher and teachers will not guarantee a particular placement for a child. Teacher names may not be included in your letter if you wish your letter to be considered. *Please do not feel that you have to submit a letter. We simply want to give our families appropriate input if there is a need.
Our district policy supports the efforts of our teachers and requires a two-week waiting period once school starts before any parent requests for class placement changes will be considered. These procedures have been carefully refined and implemented and they ensure that we create the most supportive and optimal learning environment for all of our students at Solana Ranch.
Please know your child's, and all of our Solana Ranch students' best interest is always our primary concern. Please feel free to call me if you have any questions or concerns. I hope this information is informative and helpful.
P.S.

Be sure to download the newsletter below (Hawk Highlights)

to see more information each week about all the exciting things that are happening at Solana Ranch.
---
Sharpen the Saw Quote of the Week:
"Never get so busy making a living that you forget to make a life."
---