SPOTLIGHT ON SCHOOLS:
On May 13, 2019, Solana Pacific School celebrated a time-honored school tradition; the Sandpiper Quest! This family event takes teams of racers through a series of challenges that test collaboration, logic, trivia know-how, physical coordination, singing, costume design and, most of all, teamwork! Each team must successfully complete one challenge before advancing to the next. Clues lead racers to challenges along the race course at both the Del Mar Highlands Center and Solana Pacific School. The first team to complete all challenges and cross the finish line together at Solana Pacific School is the winner.
There were winners in three different divisions as well as in the costume contest categories. This year's event had 57 teams participate including students, parents, teachers, and staff members as well as over 75 wonderful volunteers. Thank you to event chairs Carmen Laughlin and School Board Member, Gaylin Allbaugh, along with the MANY other volunteers who helped make this such a great event!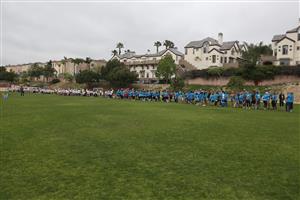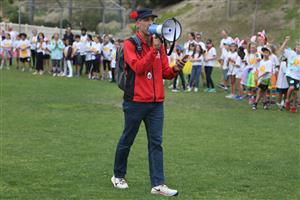 On Friday, May 17, 2019, Solana Santa Fe School celebrated the installation of its new play structure with a ribbon cutting ceremony. Children, families, and staff are excited to enjoy the wonderful new playground with many fun features including slides, rock walls, a bridge, and climbing ladders. This new structure provides a safe and enjoyable area our students will appreciate and use for years to come.