2nd Annual STREAM Fest! Join us 10am-2pm on November 2, 2019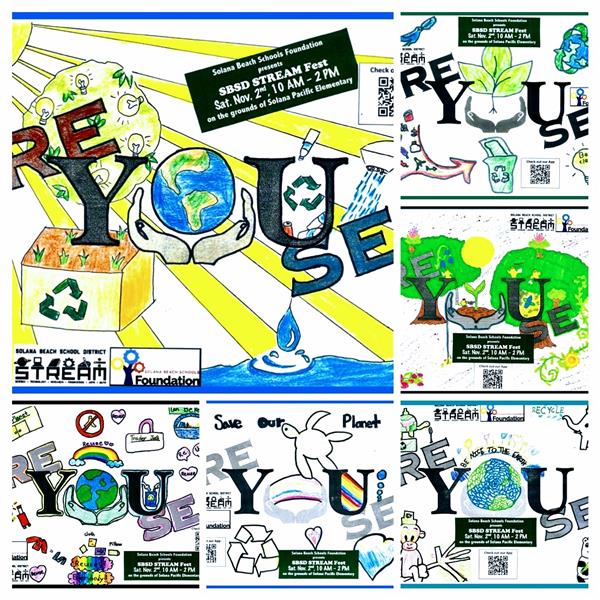 2019 Theme: "ReYOUse!"
You're invited to Solana Beach School District's 2nd Annual STREAM Fest from 10am to 2pm on Saturday, November 2, at Solana Pacific School! This free, fun-filled, family-friendly, interactive festival includes all seven SBSD schools, over 30 interactive STREAM stations, vendors, and organizations from throughout northern San Diego.

Made possible thanks to the Solana Beach Schools Foundation, STREAM Fest combines Science, Technology, Research, Engineering, Arts, and Mathematics activities into one exciting day for children of all ages and their families! We hope to see you there!


Congratulations to our 2nd Annual STREAM Fest winning student artists:

Joycelyn - 4th Grade
Takwa - 1st Grade
Brianna - 5th Grade
Scarlett - 4th Grade
Adelaide and Charlize - 4th/5th Grade
Chloe - 3rd Grade

See their winning poster designs below!